Suede is a warm supple fabric that is a trendy alternative to leather but feels luxurious on.  Layer suede pieces, such as skirts, pants, and tops with other fabrics (leather, cashmere, silk, chiffon, etc.) to give depth to your outfit. Rich colors such as burgundy, navy, blush, pale blue suede look sumptuous when worn.

Suede Dresses:
Ralph Lauren / Banana Republic
Suede Pants: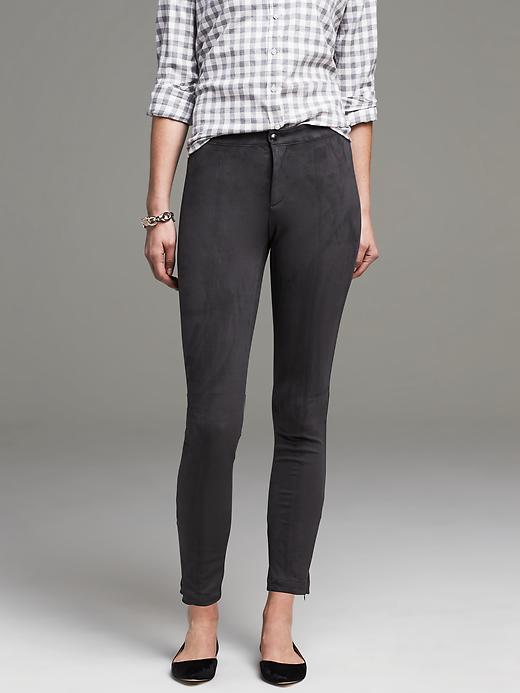 Level 99 / Banana Republic (black &gray)
Suede Skirts:
For the Office:
Here's to feeling luxurious in suede this season!
XOXO,