While vacationing and enjoying all summer activities, retailers are prepping for fall fashion season=huge Summer Sales! When shopping summer sales look for pieces that can be used for various style outfits or through out the seasons, to get the most versatility while for your money. Shop these 5 key items to buy in summer sales keeping you on trendy through out the seasons.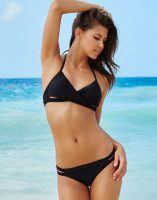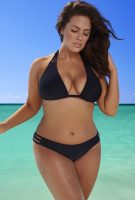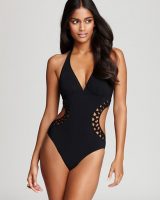 Black Bikini and One Piece – One pieces and monokinis are all the rage, but will they still be on trend next summer? One swimsuit to invest in that doesn'tgo out of style is a simple black bikini. This is a swimsuit that you can always rely on when you don't know what to wear… to the pool (because we all have those moments). Black is always stylish while making you look slimmer making this a key item to shop in summer sales.
             Shop Black Swimwear.


Workout Wear– Although we may have to put our swimwear away when the temperature begins to drop, trendy workout clothes motivate you to hit the gym or try a new workout class or routine. New workout gear is also great motivation to stay fit!
             Shop Women's Workout Gear and Men's Workout Gear.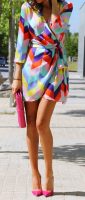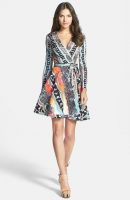 Wrap dress– The timeless wrap dress…wear it to work or add statement jewelry + bold lipstick to look fashionable for dinner & drinks or a cocktail party. Wrap dresses with varying prints and bold color are the best options to buy as they hide figure flaws and the colors/prints make the dress pop. The reasons to add a wrap dress to your wardrobe are endless so add this stylish dress to your online shopping cart with summer styles and great prints/colors to transition to fall.
             Shop Diane von Fursternberg's Wrap Dresses.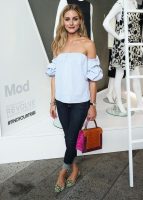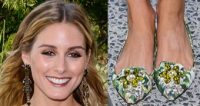 Ballet Flats– This classic shoe style is worn year-round and pull together an outfit, from weekend casual to polished office wear.
             Shop ballet flats.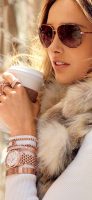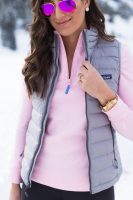 Aviators– Sunglasses trends may change seasonally but one that remains consistent is the Aviator. From chic office style to an evening out or a morning run, these sunglasses keep you modern and trendy.
              Shop aviators.
To be on trend for summer check out Low-Key Chic Summer Style. Follow Divine Style on Instagram for the latest men's and women's fashion trends and daily style tips.
*This post is brought to you by Alessandra Miani.